With this objective, the currently fenced and predominantly lawned underutilized area was analyzed in terms of usages. Further analysis was derived from studying the existing active zones and activities, those which have been developed and maintained by people in neighborhood pockets. These activities mostly included growing spaces, play areas and various community interactive zones. Based on the synthesis of data gathered, the design strategies for central vista were devised that makes it a space that harbors different activities as well act as a catalyst space for uniting the community.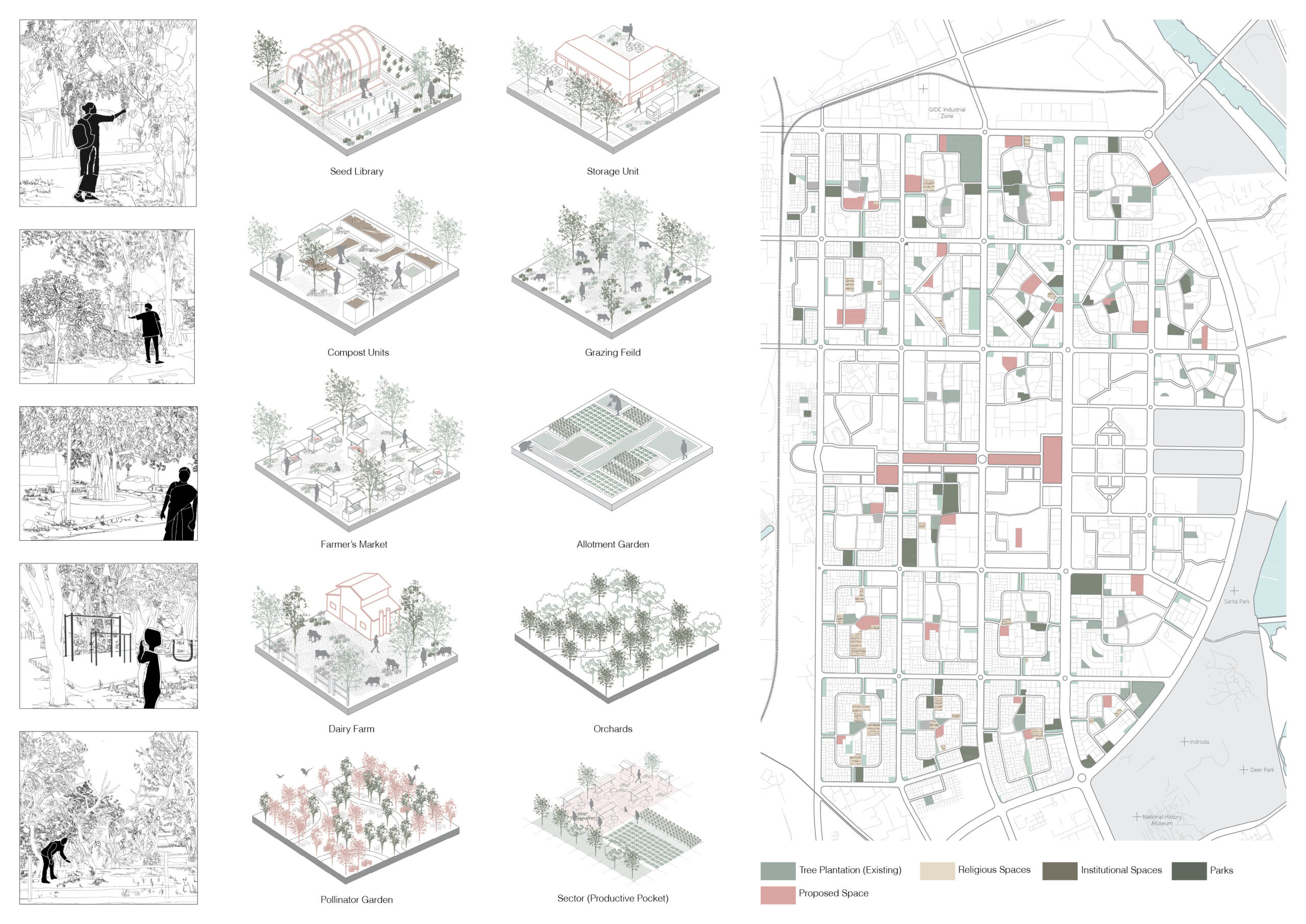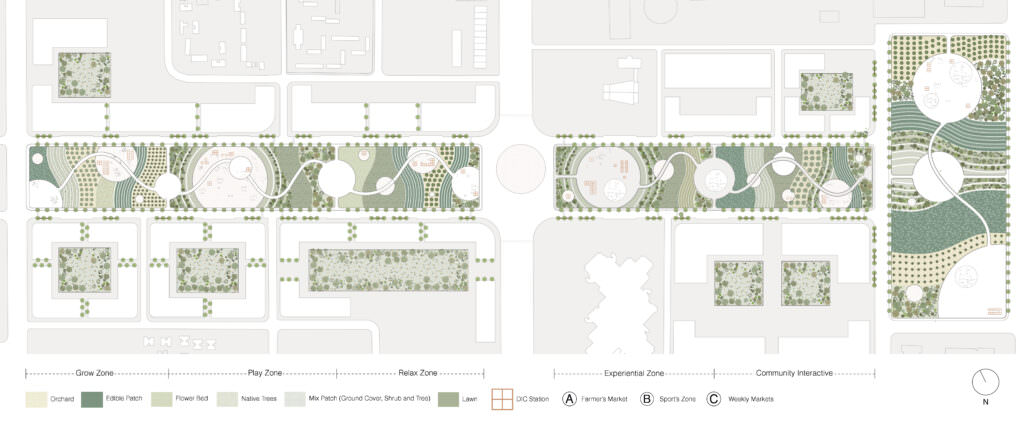 Area Detail – Grow and Community Interaction Zone
The design includes: 6 zones- Relax, Grow, Play, Interact, Experience and Ecological.  All the 6 zones are defined with a different set of activities and planting palette to bring diversity of uses but are interlaced together to bring unification in design. Further the zones are connected by a network of trails traversing through various landscapes punctuated at certain intervals by pause points (gathering spaces).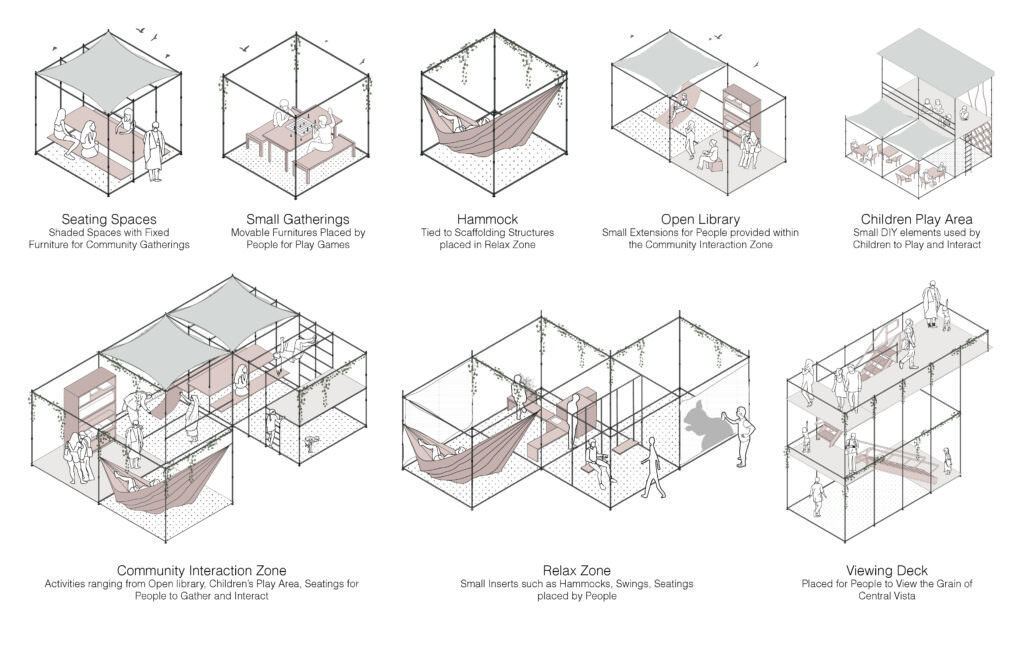 Architectural Inserts
Inspired by strategies for activating public spaces where users can respond to the interventions as they wish, celebrating the multi- use nature of the design and its adaptability. This design also follows a likewise strategy which guides and inspires the users to personalize their public spaces. This is achieved through flexible furniture design, planting palette and adaptable zones.
Each of the zones will be supported by a DIY station where people can borrow the DIY kits that are basically detachable lightweight structures that can be assembled and disassembled as per needs. For example. The grow zone will have seeds, tools for people to engage/ volunteer in the process of building and rebuilding the vista. Similarly other zones will cater to play kits, community interactive kits etc. Overall, the design will provide a seasonally and programmatically dynamic space, bringing a truly people-centric and productive plaza in the center of the city.