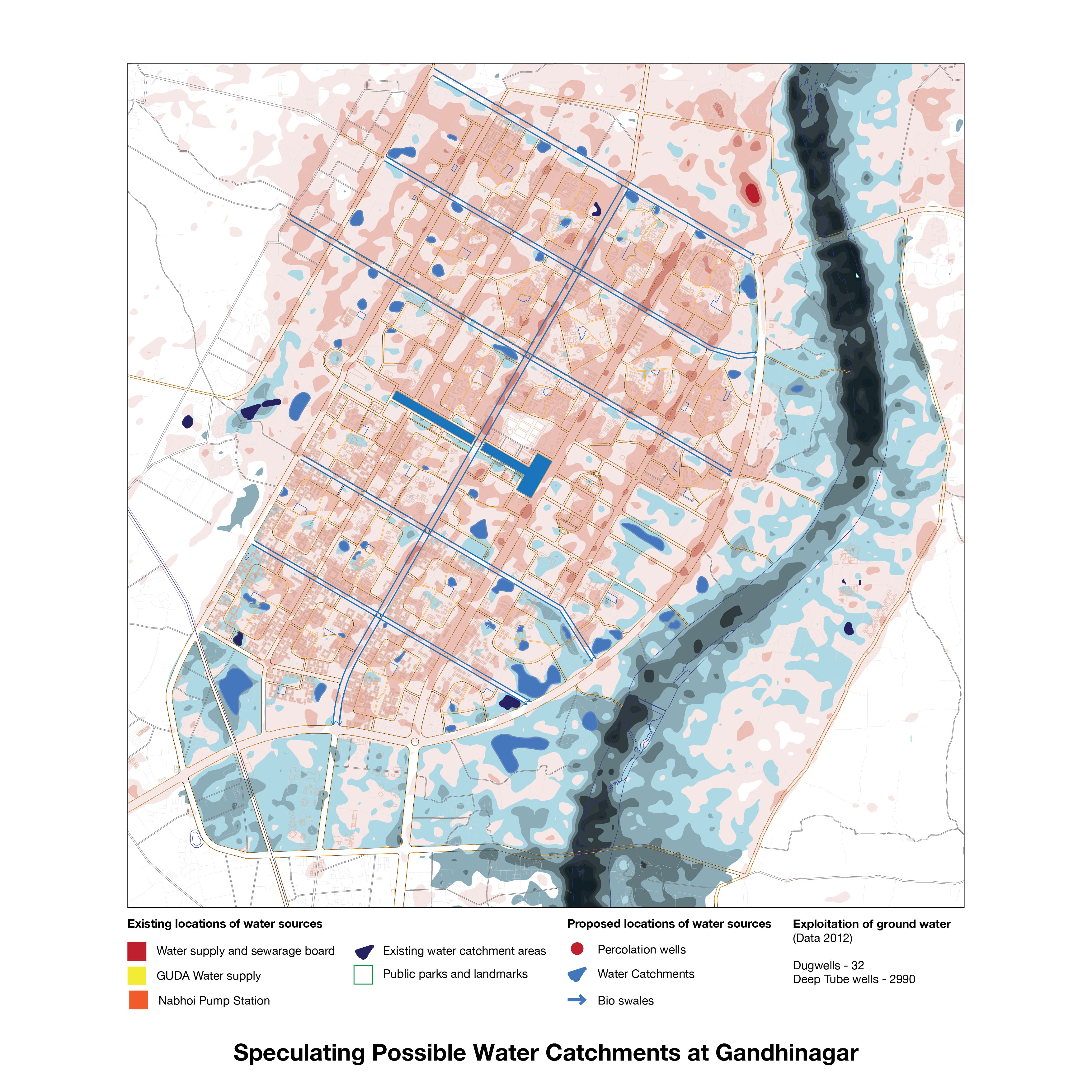 To cater the issue of depleting water was to convert large, low-lying, vacant public land into a water catchment zone to recharge the groundwater table and create an eco-system for waterfowls all over the city.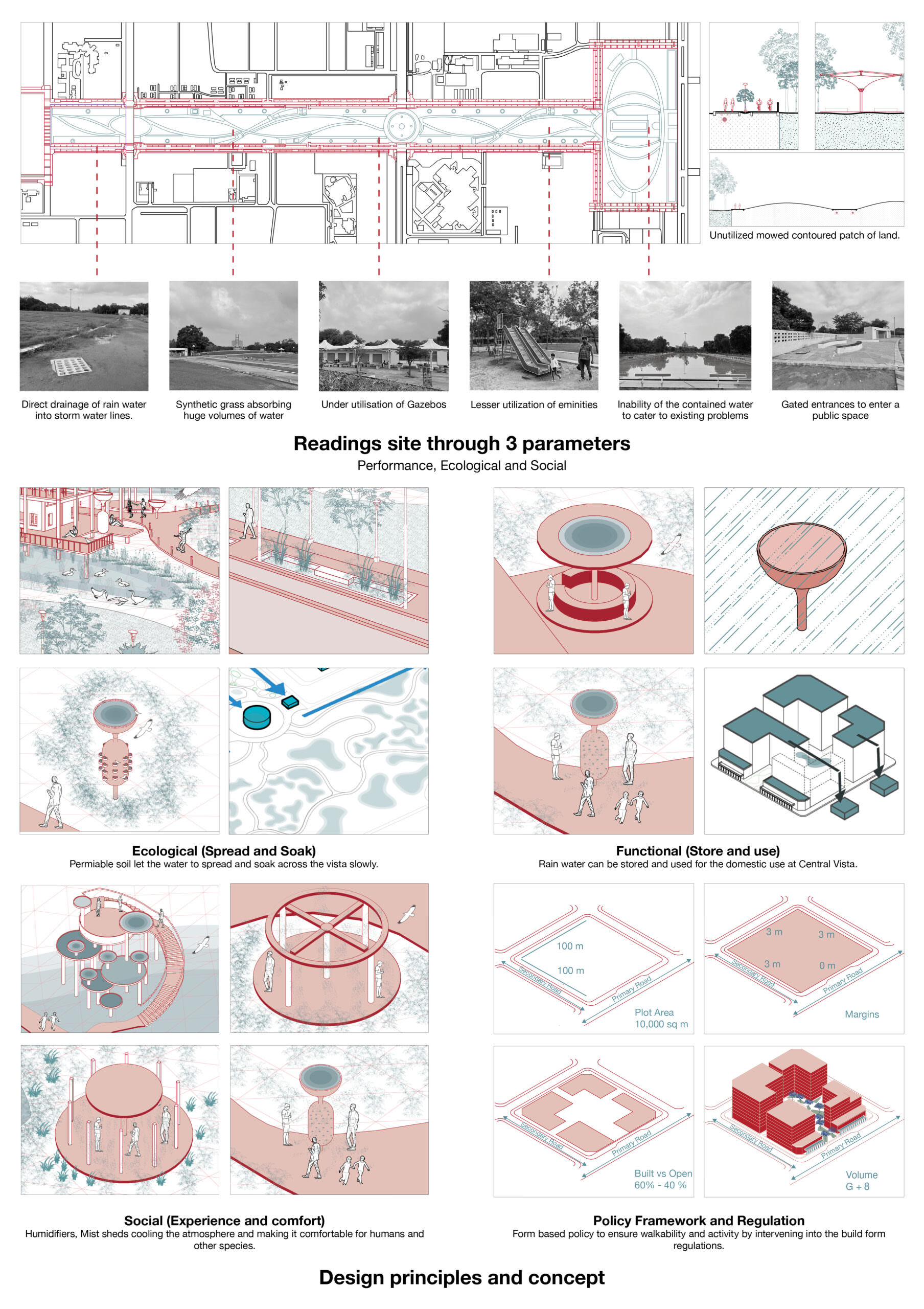 The project redesigns the central vista to a performative water landscape with three core strategies: storing, soaking, and building shared experiences around water systems.
Design Development
All the different strategies will make it a water-plus vista. It will bring comfort as well as recharge groundwater aquifers. It will also attract a range of species and create a place where people will want to come for different activities, and experience seasonally changing spaces throughout the year.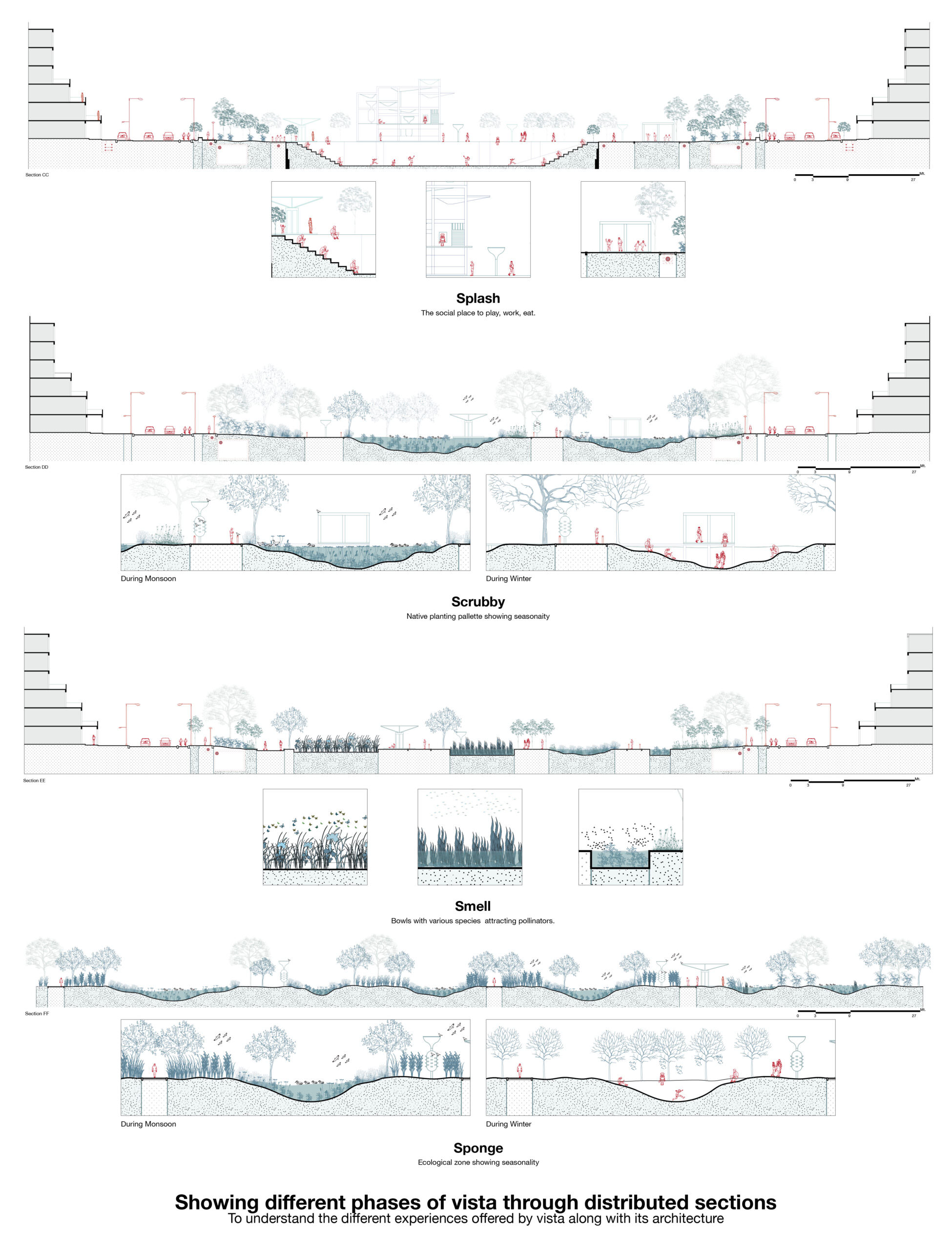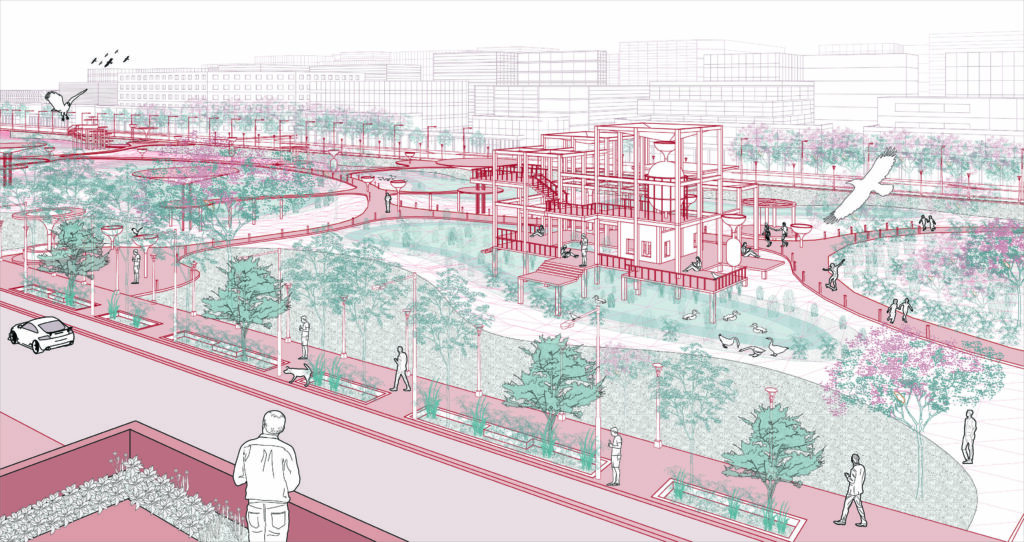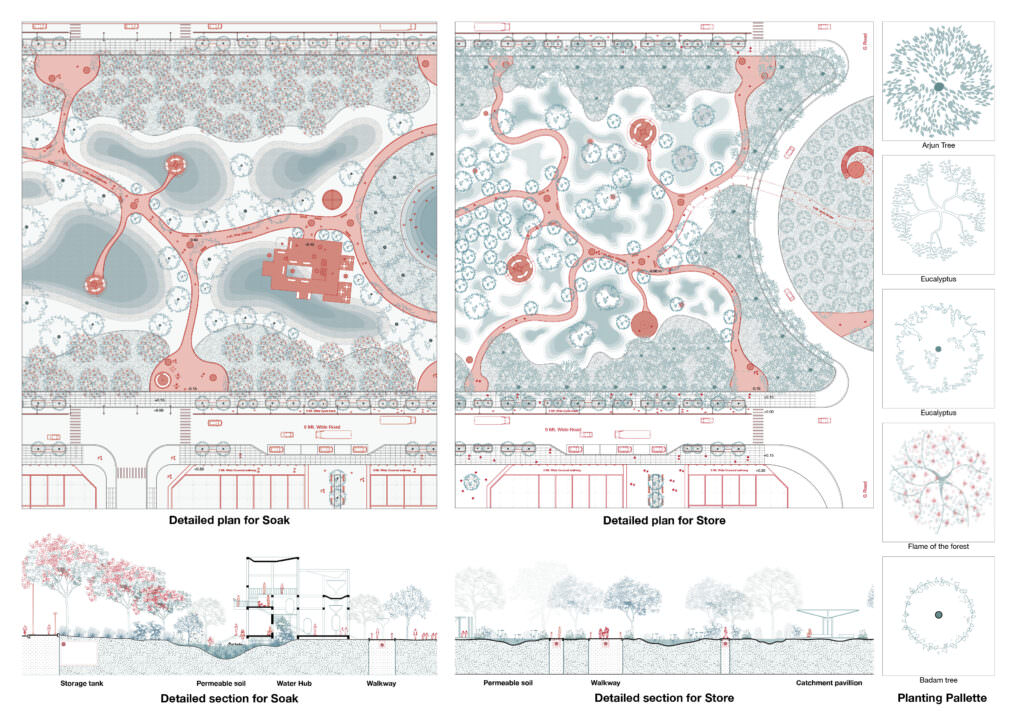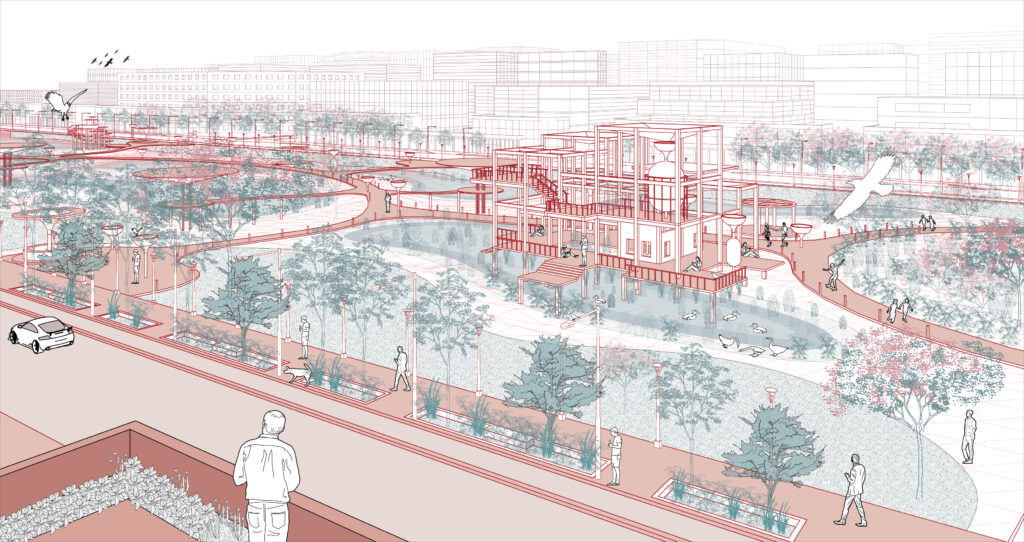 View from the commercial building looking over the 'soak' zone of vista showing architectural inserts and grain of landscape.